I have more than ten years of experience of working on various projects: UI design for products and services, digital design, interaction design and branding. Many times I also worked as a team lead with preliminary research and brand strategies development for established and emerging products, services and businesses.
I have an extensive experience in managing multi-disciplinary creative teams and overseeing all stages of the creative process. I believe in a collaborative approach which helps a lot in creating engaging and inspiring products which also address business objectives.
My approach to advertising blends a passion for developing strong ideas with a rigorous, refined sense of formal craft skills. I strive to create solutions that are innovative and highly relevant – the products of in depth strategy and meticulous visual engineering.
---
My working process is based on research and analysis. Qualitative and quantitative inquiries, target groups analysis, market positioning and clear company's value proposition are very important for establishing a foundation that ensures an effective and relevant solution.
---
Some of the projects are Password protected, to view them please write to me.

---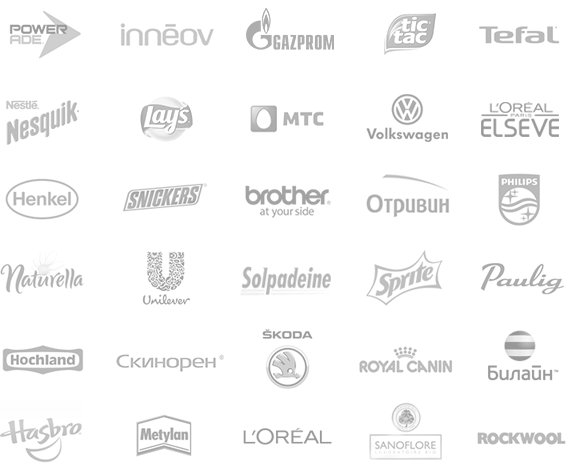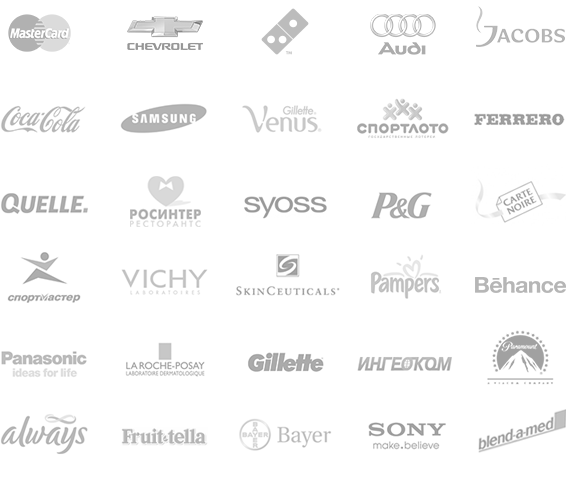 Brands I've worked with: Coca-Cola, Sprite, Powerade, VolksWagen, Audi, Scoda, Philips, Bayer, Rosinter, Henkel, Metylan, Ingeocom, Quelle, Otrivin, Novartis, МТС (MTS), Solpadeine, Hasbro, Fruit-tella, Fererro, Emolium, Acrihin, Skinoren, Vibrocil, Atrium, Hochland, Procter & Gamble, SkinCeuticals, Always, Vichy, La Roche-Posay, Samsung, Sanoflore, Syoss, Panasonic, Naturella, Blend-a-med, Inneov, Paulig, Paramount, L'Oreal, L'Oreal Professionnel, Fetaxa, Tefal, Спортлото, Спортмастер, Артек, Carte Noire, Venus, Pampers, Gillette, Rockwool, Royal Canin, Snickers, М Такси, Sony, Билайн (Beeline), VoxMate, Behance, Brother, Moulinex, Unilever, tic tac, Barkli Residence, Jacobs, Domino's Pizza, Oriflame, Lay's, Chevrolet, Gazprom, Mastercard, Elseve, Men Expert, Castorama, Nesquik.
---
Brand strategy
Value proposition development / Brand positioning / Brand idea / Brand architecture.
Marketing communication
Marketing strategy / Concepts and execution / Campaign material / Websites.
Digital media
Corporate websites / Campaign websites / Mobile applications / Usability Prototyping.
Corporate communication
Communication strategies / Brand books / Presentation material / Corporate websites.